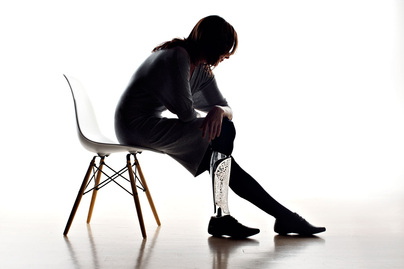 Catastrophic Amputation Injury Cases
Amputation injuries often result in tremendous blood loss and physical trauma. Traumatic amputations often occur as the result of automobile or motorcycle accidents. They can also result from untreated infection, workplace accidents or other unforeseen incidents. Individuals who work in construction or with machinery can be at higher risk of serious workplace injury. Accidents with saws or other cutting instruments or from crush injuries involving heavy machinery may require amputation surgery.
Determining the costs associated with an amputation can involve expensive surgeries, intensive physical therapy, and medical equipment such as wheelchairs or special prostheses (artificial limbs). A prosthesis is expensive and may require replacement as it wears out every few years. In addition, costs for counseling for the depression victims often suffer, medications, lost wages, and other expenses associated with this type of life-altering injury must all be carefully assessed.
An amputation injury can be a devastating injury requiring attendant care and treatment for a lifetime. Special damages must be collected to provide for the injured future needs. Recovery should include medical expenses and it should also include compensation for, prosthesis, special equipment, medications, supplies, transportation, lost earnings, pain and suffering, etc.
When necessary our board certified trial lawyer will work with doctors and experts to develop a lifetime plan of care for injured clients. We will work outlining annual and lifetime costs for long-term care over the injured person's life. All areas of care are included, such as: physician follow-ups, prosthesis, supplies, medications, transportation, therapies, and long-term residential facility costs.
Our amputation injury accident attorney has been given the highest rating for legal ability and ethics. We have been recognized in the legal community for our accomplishments and this is testament to the fact that fellow lawyers and judges rank us at the highest level of professional excellence.
Aggressive • Accessible • Experienced
Free Consultation
866-865-3425
Experience and knowledge are key elements in winning your case. The Law Offices of Shapiro & Associates has the experience, training and knowledge to win. If you have been seriously injured as the result of amputation Injury, the Law Offices of Shapiro & Associates can help protect your rights and assist you in recovering the highest compensation. The sooner you call, the faster we can help you get compensation for medical bills, loss of wages, and pain and suffering.