Call Now 866-865-3425  
Motor Vehicle Accidents  ♦  Motorcycle Accidents  ♦  Truck Accidents  ♦  Bus Accidents  ♦  Boating Accidents  ♦  Cruise Ship Accidents  ♦ Wrongful Death  ♦  Medical Malpractice  ♦   Slip & Fall Accidents  ♦  Defective Product Liability  ♦  Defective Pharmaceuticals
Florida Personal Injury Lawyer
When you or a loved one have suffered a severe personal injury due to the fault of another, call in professionals with our who have dedicated their law practice to representing accident victims since 1982. Contact an aggressive and experienced personal injury attorney at the Florida Law Offices of Shapiro & Associates when you need the services of an attorney who is experienced enough to handle your case. From Miami to Tallahassee, we offer a free initial consultation and evaluation on all cases. Additionally, there is No obligation and No fee if no recovery.
We visit clients at homes, in offices, and in hospitals all over the state of Florida to discuss injuries arising from accidents in any of the following situations: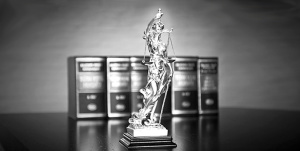 Accident & Injuries
Every day accidental deaths and serious injuries occur to victims and their families who suffer from losses and injuries that will last a lifetime. When you hire The Law Offices of Shapiro & Associates, P.A. to represent you, a Board Certified Civil Trial Lawyer is dedicated to securing the maximum financial recovery for the injured client and their family. Death, fractures, nerve damage, paralysis, amputation, blindness and other permanent injuries are only some of the tragedies that result from accidents. As a result of these injuries victims suffer pain, disability, disfigurement, mental anguish, loss of capacity for the enjoyment of life, expense of hospitalization, medical and nursing care and treatment, loss of earnings, loss of ability to earn money, and aggravation of previously existing conditions. Our clients and their families deserve complete, full and fair compensation and we are dedicated to fighting for this compensation on their behalf.
Accident Injury Recovery
In representing accident victims statewide, our Board-Certified Civil Trial Lawyer has come to understand the suffering of someone who has been injured and that of families who have suffered the loss of a loved one. Your recovery could include damages from medical bills, loss of wages, pain and suffering, mental anguish, loss of future earnings, or other financial damages.