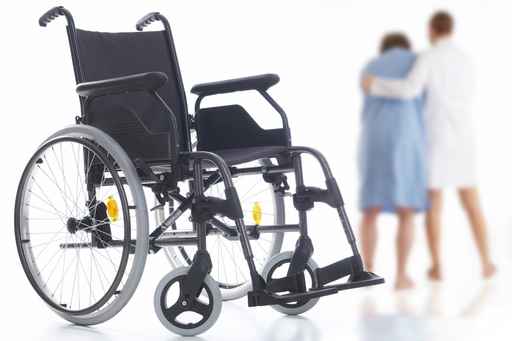 A catastrophic injury is a devastating and permanent injury by nature. Injuries of this sort can happen suddenly and without warning. Injuries classified as a catastrophic injury result in severe disruptions or impairments to one or more bodily systems, such as the neurological, skeletal or muscular system, and they have a severe impact on the victim's life and on those of his/her loved ones.
At the Law Offices of Shapiro & Associates our Spinal Cord Injury Lawyer has the experience and knowledge to collect money for your case. A catastrophic injury can be a devastating injury requiring attendant care and treatment for a lifetime. Special damages must be collected to provide for the injured future needs. Recovery should include medical expenses and it should also include compensation for, special equipment, medications, supplies, transportation, lost earnings, pain and suffering, etc.
When necessary our board certified trial lawyer will work with doctors and experts to develop a plan of care for injured clients. We will work outlining annual and lifetime costs for long-term care over the injured person's life. All areas of care are included, such as: physician follow-ups, supplies, medications, transportation, therapies, and long-term residential facility costs.
For many years, we have been vigilant in representing the injured and their families. The Law Offices of Shapiro & Associates has achieved million-dollar recoveries for accident deaths and injuries. Our catastrophic injury accident attorney has been given the highest rating for legal ability and ethics. We have been recognized in the legal community for our accomplishments and this is testament to the fact that fellow lawyers and judges rank us at the highest level of professional excellence.
Seeking the advice of a qualified catastrophic injury attorney can help you or your loved one get the medical treatment needed for the best possible recovery and help you recoup the costs involved with the treatment. An experienced attorney can also help you or your loved one recover damages for the injury sustained. Our board certified trial attorney is here to help.
If you or a loved one has suffered a catastrophic injury, contact The Law Offices of Shapiro & Associates for a free consultation.
Due to the severity of paraplegia, both physical and psychological therapies are usually recommended. Rehabilitation is normally extensive and ongoing. The recovery process includes exercising, dietary management, learning and adjusting to a new way of functioning, and maintaining a positive outlook.
If you or someone close to you has suffered paraplegia as the result of an accident .
If you or a loved one has suffered catastrophic injuries causing paralysis through no fault of your own, contact an experienced personal injury attorney right away. If you would like a free case evaluation, simply fill out our free case review form and an experienced personal injury lawyer will contact you for a no cost, no obligation consultation.
Aggressive • Accessible • Experienced
Experience and knowledge are key elements in winning your case. The Law Offices of Shapiro & Associates has the experience, training and knowledge to win. If you have been seriously injured as the result of a catastrophic injury, the Law Offices of Shapiro & Associates can help protect your rights and assist you in recovering the highest compensation. The sooner you call, the faster we can help you get compensation for medical bills, loss of wages, and pain and suffering
Call Us: 866.865.3425